Wanted Equipment
Sell Your Equipment
Financing - Apply now
Marty Finding the Giant Mine Hoist
Part 1: Finding the Hoist
Marty the Miner your equipment finder was driving to the historic gold mining town called Barkerville, BC. He pulled into an old gas station and heard a man talking about another mine a few kilometers away called the Mosquito Creek Gold Mine near Wells, BC. He claimed the mine had a giant hoist made by Canadian Ingersoll-Rand.  
He asked the gentleman speaking just how big this hoist was? The man explained it was 60 in. dia. x 36 in. wide Double Drum Mine Hoist and that it was a 1944 Vintage. It was used to lower and raise a mine cage, which works as an elevator, to the multiple levels of the mine shaft. If you know Marty the Miner, you know the only thing he likes more than mining equipment is old mining equipment.
That day he never got to Barkerville. He left the old gas station and headed straight up to see the hoist. To his surprise it was in good condition. He found out later the hoist had been in use until the mine had ceased operation ten years earlier.
Part 2: Selling The Mine Hoist
Marty had found Savona Equipment several mine hoists, various size slushers, and tuggers over the last year but nothing as big as the one at Mosquito Creek. He called our office and could hardly talk he was so excited. He kept asking if anyone we knew needed a 1944 Double Drum Mine Hoist.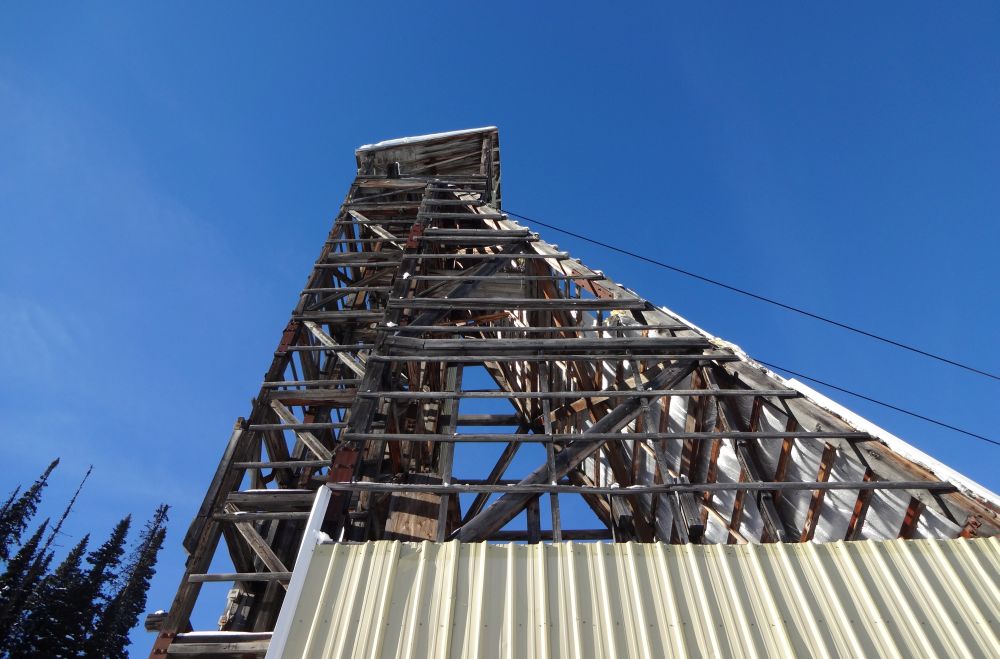 It so happened that a customer from Colombia in South America was coming to visit us to look at some other types of underground mining equipment, including a scooptram, locomotives, and mine cars.
In the meeting Marty couldn't help but ask them if they needed a giant mine hoist. It so happens that their gold mine near Medellin City, Colombia needed exactly that. Within minutes Marty had them loaded in the truck and off to Wells to look at his latest equipment find.
Part 3: Getting The Hoist Ready
As often the case with the equipment Marty finds and then sells to customers, Savona Equipment then needs to disassemble, inspect, and prepare for shipping. Marty loves finding and selling the equipment, but usually leaves the hard work to the rest of his team.
Because the hoist would be used to transport miners and equipment in and out of the mine we had to insure it was in excellent condition. It was disabled and transported to Savona Equipment's yard for inspection and to be prepared for shipping to Colombia. Soon it will be on its way to our friends mining in South America.
Marty was back out looking for more equipment the next day, but that mine hoist will be be hard for him to beat. If you know of equipment Marty could sell, he would be happy to come visit your site. We always tell him there is "More Equipment Every Day" all you need to do is find it and Marty the Miner is always up to the challenge.
Written By: Jerrod Downey, CEO of Crownsmen Partners