Wanted Equipment
Sell Your Equipment
Financing - Apply now
Feeders - Types & Applications | Best Feeder For Your Application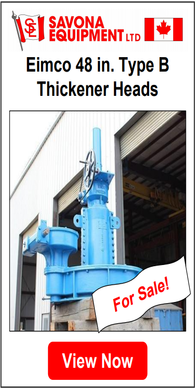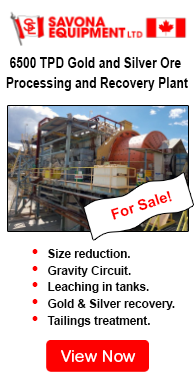 Feeder:  Requirement and Purpose
Generally, in the Mining process, ore arrives intermittently and requires a consistent flow for further processing in the production line. Retrieving ore from primary storage requires feeders otherwise ore will not flow evenly through any kind of gate mechanism. Surge bins are required at different points in the process chain as they serve as convenient holding arrangement to receive all the intermittent feed and to act as temporary storage units.
More about Surge Bins
In simple words, a surge bin can be described as a large bin above the crusher into which the ore is dumped prior to being discharged into the primary crusher. A feeder at the bottom of the surge bin helps transfer the ore to the crusher. These are essentially bulk storage containers that provide additional material storage space or are integrated into a material conveying system. Carbon steel is the is the most common material used for building these bins.  Bolt-Together, expandable units are available in many sizes which can save on freight and can be enlarged after installation.
Key features to be considered are - Sight glasses that can help in a viewing of contents; Sizing should be based on storage space requirement within the bin (consider the angle of repose) and the Exterior finish – which should ideally be painted and sand-blasted.
There are numerous types of feeders available for different applications and feeders are used in many different industries; ranging from mining to pharmaceuticals, to agriculture. Feeders are Used in conjunction with various other types of material handling equipment, feeders will be commonly found with equipment like crushers, dryers, grinders, conveyors, blenders, and mixers.
Working off a Feeder
An effective feeding process is in which the distance traveled is short and in which close regulation of the rate of passage is done. A feeder typically would consist of a small bin (which may be an integral part of a large bin), with a gate and a conveyor. The feeding mechanism regulates the passage of ore through the bin.
Further, feeders can be broadly classified as either volumetric or gravimetric:
Volumetric Feeder is meant to help with precise outputs. In a volumetric feeder, the material is first fed into a hopper. In the next stage, vibrations help the material to form a consistent density. Further, the material is leveled off as it forces its way through an adjustable gate at a constant speed. Finally, more vibrations remove any stuck material.  A constant density, speed, and opening size ensure that the volumetric feeders achieve a near precise output.
Gravimetric Feeder is useful for applications that require extremely precise outputs, and are preferred over volumetric feeders for their control of discharge rate. In this type of equipment, the weight of the material being processed within the feeder can be constantly monitored and controlled.
Types of Feeders
Many types of feeders have been designed some of which are apron, belt, chain, roller, rotary, revolving disc, and vibrating feeders.
While choosing the right kind of Feeder, the following key factors need to be considered
Stable performance & Reliable operation
Easy to maintain
Long span life & Pollution free with closed body
Good performance-conditioning, so that it can be used in any severe environments
Major Manufacturers
The leading manufacturers of Feeders include Metso, Komatsu, Eriez, Cedarapids, Telsmith, Terex, FLSmidth, Merrick Industries and Sandvik. Savona Equipment supplies new and used feeders and hoppers of all major manufacturing companies. Here is our full inventory of Feeders & Hoppers.
Still not sure which feeder to buy? Contact us with your requirement.
Related Categories: