---
Maximum feed approx. 6-8 tons/hour of fine material.
Concentrator belt and trommel are independently driven.
Digital variable frequency controller housed within a waterproof enclosure.

2.2 kW (3.0 HP) 3 phase drive motor.
Reduction gearbox.

HPC-30 requires approx. 100 gallons/minute.
Scrubbing & Screening trommel is 168 in. (4.27 m) long x 20 in. (0.5 m) diameter.

100 in. (2.5 m) 2-stage scrubber.
Trommel inclination, height, and speed are independantly adjustable.

Feed hopper designed to receive feed from 18 in. (450 mm) conveyor.
HPC FC-30 Feeder.
Feeder is custom designed to suit HPC-30 Trommel.
Hopper built with 1/4 in. plate steel with approx. 6 ton capacity.
6 ft x 8 ft top opening with 3 in. grizzly.
Extendable support legs.
18 in. radial control gate (manual).
18 in. x 18 ft. long conveyor.
3 hp (2.2kW) electric motor.
3 phase 380-480 volt electrical supply required.
Shaft mounted gear reduction V-belt drive.
Lagged head pulley and wing tail pulley.
2 ply conveyor belting with 3/16 in. x 1/16 in. covers.
VFD controller for speed adjustment with detachable cabinet which mounts on HPC-30.
Mobile single axle design.
Extrac-Tec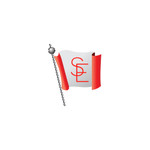 Customers Also View: