---
Pulleys and guards.
Lube system.
25 hp electric motor.
Equipped with:
1 - Model 245 S (2 ft.) 
Telsmith Gyrasphere 2 ft. Cone Crusher.
Mounted on pre-engineered steel reinforced base frame for easy transport and installation.
Reported in good operating, mechanical, and cosmetic condition.
Shipping information:

Dimensions (L x W x H):

12 ft. x 7 ft. x 13 ft.
3.66 m x 2.13 m x 3.96 m.
Please contact us for more information.
View More Cone Crushers available. 
Telsmith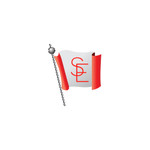 Customers Also View: