---
High Voltage: 13,200.
Low Voltage: 600Y/346.
Class: K.
Core & coil weight: 5700 lbs.
Dimensions (L x W x H) : 78 x 66 x 72 in.
Completed with Square D HCRU Panel Board controller.

Breakers installed:

1200A with micrologic 6.0p trip unit.
400A, 300A, and Schneider Powerlogic Ion 7650.

This unit have never been used.
Location: Eastern Canada
Contact for more information.
View more 1000 kVA Transformers
HAMMOND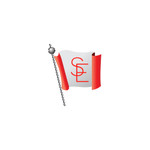 Customers Also View: