---
GEHO DHC Backfill Plant.

Backfill plant pumps up to 500 tonnes of slurry and 20 tonnes of cement underground per day, depending on requirements. 

Slurry is stored in a high density backfill tails thickener. 

31 m diameter x 3.6 m working depth.

Cement is stored in 2, 80 ton cement silos.
Slurry and cement are mixed together in:

Rapid R-2000 hi-speed pan mixer.

Fitted with a Rapid automatic jet wash system to maximize performance.

Mixture is then pumped down the mine at a density of 70% solids by:

Hydraulic driven GEHO pump.

Model: DHC 21140-8D.

Capacity: 66 m³/hr.
Discharge: Max. 100 BAR (1450 psi).

Hydraulic power pack included.
Please contact us for more information.
GEHO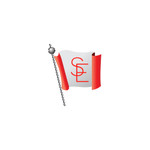 Customers Also View: