---
Low intensity drum 15 in. diameter.
22 in. magnet width.
Low intensity element.
Drum shell is 1/8 in. stainless steel.
Cast aluminum end flanges with drip rings.
Drum is completely assembles with shell, end flanges, magnet and shaft, hubs, bearings, seals, and "O' rings. End flanges incorporate drip rings.
Upgraded self aligning ball bearings.
Tank:

1/8 in.
Concurrent tank design.
thick stainless steel throughout with full width feedbox.
Tank includes supporting framework.

Sew-Eurodrive .5 hp Motor:

Type: DFT80K6-KS.
Volts: 230YY/460Y.
Amps: 2.5/1.25.
RPM: 1140.
TEFC.

Sew-Eurodrive K37DT80K6-KS Gear Reducer: 

In: 1140 rpm.
Out: 94 RPM.
Ratio: 12.14.
Torque: 336.
Service Factor: 4.2.
Mounting Position: H1A.
View more Magnetic Separators
ERIEZ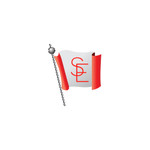 Customers Also View: