---
New/unused.
Manufactured by Sepro.
Comes with variable speed control and electric motor.
Recommended Solids Capacity: 1 - 10 t/h.
Approximate Max Slurry Capacity: 20 m3/hr.
Concentrating Surface Area: 0.17 m2
G-Force Range:
Machine Weight: 269 kg.
Motor Power: 2.2 (3.0) kW.
Process Water Consumption: 1.8-2.7 m3/hr.
Continous Water Supply Pressure: 2-3 bar.
Recommended Max Feed Particle Size: 2.0 mm.
Absoulute Max Feed Particle Size: 2.5 mm.
Maximum Feed Percent Solids: 55-70 %.
Concentrate Slurry Flush Volume: 50 litres.
Concentrate Solids Flush Volume: 1010 cm3.
Dimensions:

Width: 1.04 m.
Length: 0.66 m.
Height: 1.02 m.

Crated and ready for worldwide shipping.
View more Centrifugal Gold Concentrators
Knelson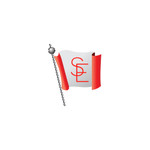 Customers Also View: