---
Atlas Copco Scooptram.

Model: ST-1010.
Year: 2000, reconditioned in 2015.

All subcomponents will be rebuilt or repaired as needed.

Equipped with:

Reconditioned Detroit diesel engine.
Reconditioned Clark transmission and torque converter.
Reconditioned Clark axles.

With spring applied, hydraulically released brakes.

85%+ tires.
ISO approved ROPS/FOPS canopy.
Certified Ansul fire suppression.
Reconditioned wiring and hoses.
Rebuilt standard bucket.
Cleaned and painted.

Reported in excellent condition.
Please contact us for more information.
ATLAS COPCO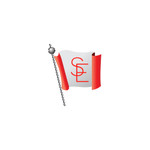 Customers Also View: