---
Deploys in 3 minutes or less.
Chambers are engineered to provide safe havens for up to 35 workers per unit.
Life-sustaining supply of air for 96 hours.
No external power required.
Skid mounted.
Impermeable barrier from the life-threatening concentrations of carbon monoxide and other toxic gases.
Pods were purchased and never used.
Location: Eastern U.S.A.
Contact for more information.
 View more Safety Equipment
A.L. Lee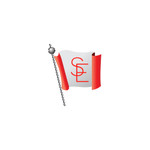 Customers Also View: