---
MAC 6300 Series 4 Way Solenoid Valve. 

Model: 6311-312-PM-112DA.

120V/60Hz - 110V/50Hz.
4/2 single operator.
½ in. inlet and discharge ports.

Manufacted by MAC Valves.

Operation benefits:

Balanced spool, immune to pressure variations.
High shifting forces.
Checked accumulator guarantees maximum pilot pressure.
Powerful return force due to combination of mechanical and air springs.
Wiping effect eliminates sticking.
MAC Valves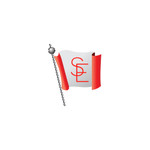 Customers Also View: