---
Swimming Continuous bucket dredger.
150 liter buckets.
Capacity up to 240 cbm/h.
boom length 32 m.
Working depth approx. 15 m.
Drive: electric / hydraulic, external power supply necessary.
2-deck screen 6000x1800 mm.
Excavator transfer belt.
With mixture pump and hydro-cyclone for fine sand recovery.
Sand drainage screen 3000x1200 mm.
1 t auxiliary crane.
chain renewed in 2007.
Pontoons completely overhauled in 2004.
Optional 3 piece floating conveyors (650 mm) length approx. 20 m.
Water/land transfer conveyor belt available.
View more Dredges
Faller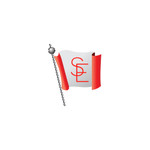 Customers Also View: