Need this? Click here
Have one? Click here
15 in. diameter drum.
18 in. magnet width.
Magnetic element is comprised of high-energy Rare Earth magnets to generate a high intensity magnetic field.
1/8 in. thick stainless steel drum shell with cast aluminum end flanges and flange cartridge bearings.
1 HP Gearmotor:

Volts: 230/460.
Phase: 3.
Cycle input: 60.

Drum rotation: 20 rpm.
Concurrent style tank.

1/8 in. stainless steel throughout including feed box.
View more Magnetic Separators
ERIEZ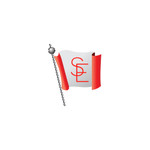 Customers Also View: