---
Year 2012.
CAT C-15 engine.

762 HP @ 1800 RPM.
Emissions EPA Tier 2 certified.

3/60/277/480V with PMG (Permanent Magnet Generator).
EMCP 4.2 digital control panel.
800 Amp mainline circuit breaker.
Jacket water heater.
Remote annunciator.
Includes new weather protective enclosure with internal mounted.
critical grade silencer and new 880 gallon UL 142 with secondary.
containment sub-base fuel tank.
Like new condition.
Location: Europe.
 View more Diesel Generators 
CAT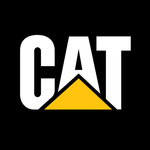 Customers Also View: