---
Year: 2011.
Operating hours: 7700 (approx.)
Max. depth in CFA; FDA: 19 m.
Max. diameter in CFA system: 800 mm.
Working weight: 42 tons.
Chassis with hydraulic extending tracks.

Width of crawler: 2500 - 3700 mm.
Track width: 600 mm.

Engine power: 164 kW.
Main winch.
Aux. winch.
Pull down system: 240 kN.
Rotary head H12.

Nominal torque: 112 kN.
Max. drilling speed: 33 rpm.

Piling rig includes:

Camera system.
Full CFA monitoring system.
View more Quarry Drills
Sandvik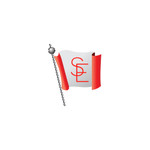 Customers Also View: