---
Original pressure compensation and sealing system provides high efficient operation at shallow or deep water.
Suitable for the water depth up to 80m.
Continuous operation with high concentration by the strong suction power and agitation of Cutter Fan (agitator).
Extreme durability and resistance to abrasion.
Suitable for dredger/dredging system.
Provides best performance for dredging at high depth.
Bore is suitable especially for dredging sea bed.
Bore:
Standard Head (m): 30.
Standard Capacity (m3/min): 6000.
Solid Size (mm): 120.
Motor:

Output (kW): 900.
Pole: 16.

Power Source:

Voltage (V): 3300.
Frequency (Hz): 60.

Weight (Ton): 33.
Cable Length (m): 80.
View more Submersible Pumps
TOYO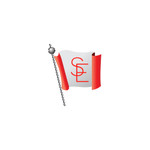 Customers Also View: