---
Feed hopper w/ adjustable angle hydraulic tipping grizzly and 42 in belt feeder.
42 in main feed conveyor.
5 ft x 16 ft (3d) incline screen with wash box.
Spray bar wash system on all 3 decks.
Under-screen rinser catch box with twin 10 in outlets for fines and water collection.
(3) 26 in folding side discharge product conveyors.
All mounted on tracked undercarriage w/ hydraulic controls.
(4) hydraulic stablizer legs, access ladder, and walkways w/ handrails.
View more Wash Plants
TEREX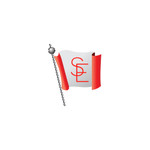 Customers Also View: