---
Centrifugal slurry pump:
Hydrocyclone:

One rubber lined hydrocyclone which classifies at approximately 75μm (200 mesh).

Collection tank:

Self regulating cyclone tank.
complete with built in float system and anti-turbulence sections.

12 x 5 dewatering screen:

High Frequency.
Fitted with polyurethane modular mats.

Static sand recovery unit on one chassis:

Maximum recovery of material above 75μm (200 mesh).

Produces one grade of sand.
Dimensions:

Working Length: 6.5m (21'3").
Working Width (Inc Walkway): 3.5m (11'4").
Working Height: 6.2m (20'3").
Feed Height: 1.90m (6'3").
Product Discharge Height: 1.7m (5'6").
Waste Water Discharge Height: 971mm (3'2").
Total Weight (Empty): 8000kg (17600 lb).
Total Weight (Working): 14800kg (32600 lb).

Heavy-duty robust construction ideal for rugged operating
environment.
Low maintenance.
All wear areas rubber lined.
Walkway and access stairs.
Quick assembly time.
View more Classifiers & Sandscrews
TEREX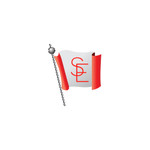 Customers Also View: