---
42 in. wide.
20 ft. long.
Single Deck.
Pan feed and grizzly section.
Welded steel box.
Bolt-on ARS side liners and pan liners.
Tubular reinforced feeder pan.
Outboard front and rear spring mounting.
Spring supports bolted to feeder box.
Vibrator unit huck-bolted to feeder box.
Counter-rotating vibrator unit shafts.
Spherical self-aligning roller bearings.
Adjustable timing gear concentrates vibration at feed end, centrally or discharge end.
Oil-bath lubrication.
Versatile bolt-together grizzly assembly with adjustable bar spacing and angle tip.
Tapered, heavy-duty, abrasion resistant grizzly bars horizontally mounted.
High strength, low weight design results in maximum action for high capacity portable and static applications.
View more Grizzlies 
TEREX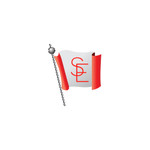 Customers Also View: