---
3 ft. dia. x 5 ft. long.
Steel lined.
Self aligning babbit bearings.
Straight cut gears
Bull gear - 126 teeth.
Pinion gear - 17 teeth.
20 hp belt drive motor to pinion shaft.
Full gear and belt guards.
Mounted to operating skid.
Will fit into a standard shipping container.
In excellent condition!
DENVER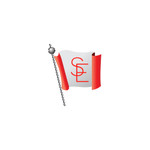 Customers Also View: