Need this? Click here
Have one? Click here
Engine: 7.4 litre gas (454).
103,372 km.
4 speed transmission.
Aluminum boxes down both sides with storage compartments.

Certain compartments wood lined with light.
Lockable doors.

210 gallon loaf tank on deck.
CFX compressed air foam system.
Honda GX-200 Four stroke engine.
12 cylinder positive displacement pump.

6 pistons.
Generates a pulse free high-volume flow.
24 power cycles per revolution.

Location: Savona, B.C.
View more Service Vehicles
GMC Sierra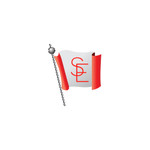 Customers Also View: