---
16 in. dia. x 32 in. long.
Wet/Dry Grinding.
Continuous flow mill.
Supplied with ball charge.
3 hp drive electric motor.
Gear guards and electrical controls.
Approx. capacity 300 lbs/hr.
Extra thick cast steel shell.
Mounted on steel frame.
Complete with Tyler vibrating screen.
2 ft. wide x 4 ft. long single deck.
Class: Ty-Speed.
Size 110-P.
Wet/Dry application.
70 mesh stainless screen cloth installed.
Overhead eccentric and motor base.
3 hp electric motor.
Enclosed underflow discharge.
Overall Dimensions:
14 ft. long.
6 ft. Wide.
9.75 ft. high.
DENVER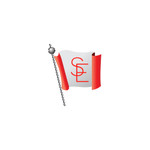 Customers Also View: